Go-To Pressure Washing Company For Roslyn, NY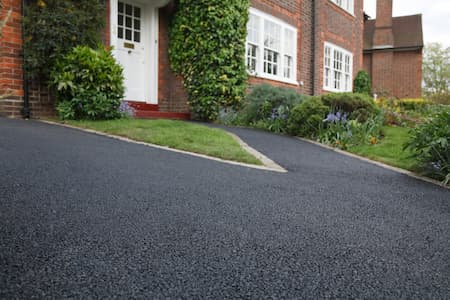 Are you looking for professional pressure washing for your home in Roslyn? The experts at Slate Roof Cleaners provide premier services throughout the Roslyn area so you know you're getting the best cleaning options available. Keeping your home clean is one of your biggest maintenance projects. Investing in professional pressure washing is a great way to save time and money. Our experts do the work for you, ensuring you can get back to the things you love.
Perhaps the best reason to invest in pressure washing services in Roslyn is that it helps to protect your outdoor surfaces from damages. A thorough cleaning ensures you can see even the smallest damages on your outdoor surfaces so you can invest in repairs before they become larger. We provide premier pressure washing for everything from paver cleaning to driveway washing. But we know that not all surfaces benefit from the high powered water spray used in pressure washing. That's why we also offer premier soft washing.
Soft washing is a gentle, low pressure cleaning alternative. You get the same great clean you've come to expect from our experts without having to worry about damages to your more fragile outdoor surfaces. Soft washing is exclusively used for house washing, roof cleaning, and slate roof cleaning to ensure your home is truly protected throughout the cleaning process. To learn more about which pressure washing technique is suited to your cleaning project, call Slate Roof Cleaners today at 631-433-2703 and speak to our professionals.
Professional Driveway Washing In Roslyn
Your driveway is exposed to the elements all throughout the year. No matter the season, your driveway is in use. While natural debris can cause damage to your driveway, the most dangerous exposure your driveway gets is to automotive fluids.
Automotive fluids from your vehicle can be anything from oil to windshield wiper fluid. These fluids are corrosive to your driveway's structure and can lead to untold damages if stains are left for long periods of time. No matter what material your driveway is made of, if you notice automotive staining on your driveway, it's time to call in a professional. Our pressure washing experts will utilize specialized cleaners to break down the chemicals in your automotive fluids to ensure your driveway is thoroughly cleaned.
If you're looking for a premier pressure washing company to help with your driveway cleaning in Roslyn, look no further. Our experts will wash away both natural and man-made debris so you can be sure your Roslyn driveway is protected.