Professional Manhasset House Washing To Improve Your Curb Appeal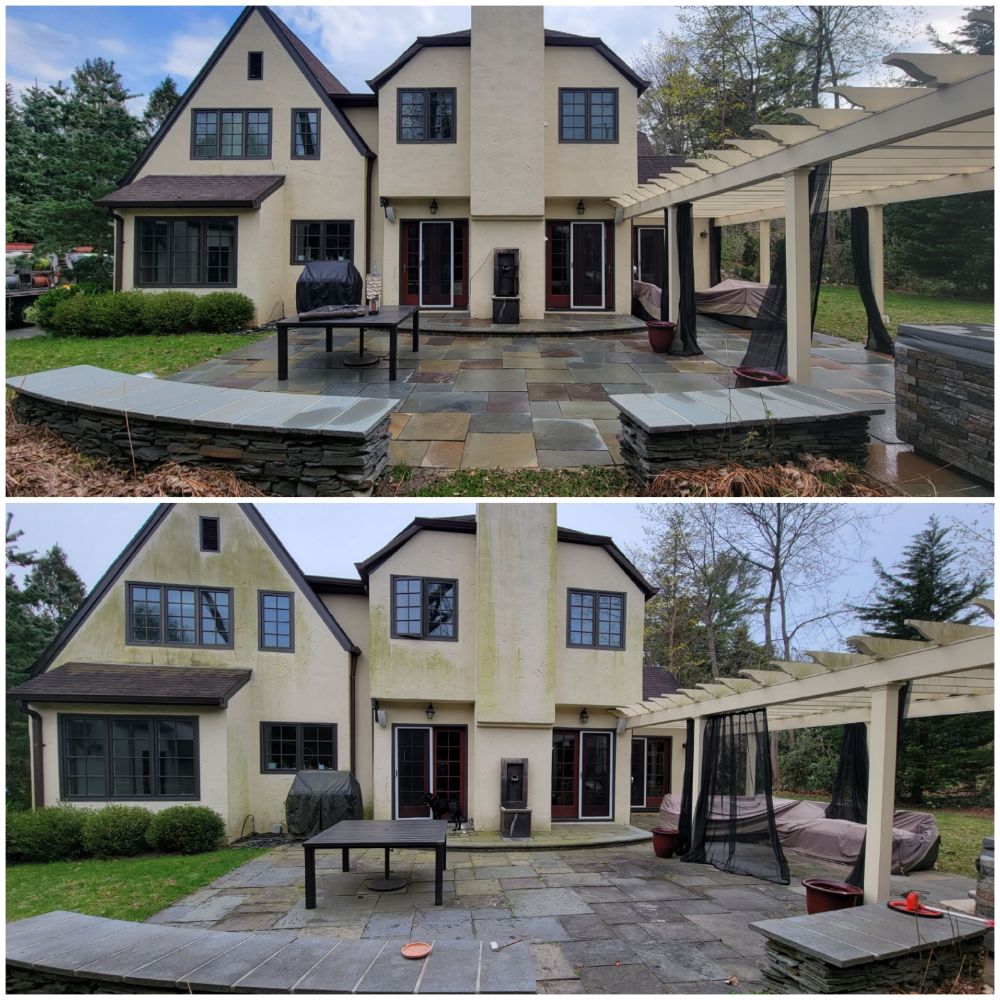 Are you looking for professional house washing for your home in Manhasset? The experts of pressure washing in Manhasset offer premier services throughout the area so you know you're getting the best house washing for your unique property.
Keeping your home clean and clear is the biggest part of your maintenance project. It's also the hardest to do. The best way to ensure you're getting a great house washing is to invest in a professional pressure washing company. Our experts know that not all cleaning projects benefit from the high powered water spray used in pressure washing. That's why we utilize professional soft washing for all your house washing needs. Soft washing is a gentle cleaning process that utilizes biodegradable cleaners to break down contaminants before washing them away with a gentle water-bleach mixture.
Professionals recommend investing in a professional house washing at least once a year to keep your home maintained. However, if you've noticed dirt or build up on the exterior of your home, it's time to call a professional. If you're looking for a complete clean for the exterior of your home, you can pair our house washing with a professional patio washing or deck and fence cleaning. This will ensure your outdoor living space is just as thoroughly cleaned as your home.
To learn more about how a house washing can benefit your Manhasset home, call the pressure washing experts at Slate Roof Cleaners at 631-433-2703 today.
Exterior Home Cleaning
Are you looking for professional cleaning for other buildings on your residential properties? Our pressure washing experts will come individually to assess each building on your property so you can be sure you're getting the best cleaning options. Whether you're looking for cleaning for a playhouse, a shed, or even a garage, we can help.
We know that not all structures on your property are going to be connected to your house. But they all deserve the same great treatment throughout the cleaning process.
Free-standing buildings will be treated with our professional soft washing techniques. Soft washing is perfect for all structures that are made with shingles and siding. These materials are more fragile than other outdoor surfaces and require a gentler cleaning option.
No matter what surface you want cleaned, our experts can help with an exterior surface cleaning. To learn more, call us today at Slate Roof Cleaners.