Quality Manhasset Oxidation Removal Specialists You Can Trust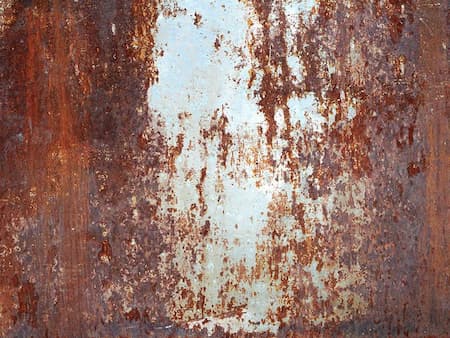 Are you looking for a professional pressure washing company to help with your oxidation removal project in Manhasset? The experts at Slate Roof Cleaners offer premier Manhasset pressure washing for all your cleaning projects. We work with you to ensure you're getting the cleaning option you need.
Oxidation is when metal reacts to oxygen in the air or in water. This process speeds up corrosion by building oxide layers onto your metal surfaces. Oxidation removal is a complex cleaning process that requires specialized knowledge to ensure your surfaces aren't damaged.
Some metals, like steel, build up oxide layers to protect the interior metal structure. By hiring a professional, you can be sure you aren't harming your metal surfaces by removing the oxide layer. Our experts individually assess each project we work on to ensure you're getting the best cleaning options. If we think leaving the oxide layer on your metal is a safer option, we'll let you know so you can make the best choice for your unique property.
No matter what surface needs oxidation removal, we can help. If you're looking for a complete clean for your property, you can pair our oxidation removal project with any of our pressure washing or soft washing options, including house washing or paver cleaning.
To learn more about how an oxidation removal can help keep your Manhasset metal surfaces protected, call the pressure washing experts at Slate Roof Cleaners today at 631-433-2703.
Call A Professional
All metals, with the exception of precious metals like gold, silver, or platinum, can oxidize. Sometimes, oxidation is a spontaneous event, but other times it can start artificially. However, if oxidation is left to happen, it can cause your metal surfaces to become fragile.
The best way to avoid oxidation is to ensure that your metal surfaces aren't left in long contact with moisture. The oxidation process requires both oxygen and moisture. By limiting water exposure to your metal surfaces, you can help to prevent oxidation. However, oxidation can be dangerous if it's mixed with certain chemicals. It's important to have a professional ready to help with your cleaning project because certain chemicals can cause combustion when combined with oxidation.
The experts at Slate Roof Cleaners know what materials are safe to clean and what cleaners are safe to use throughout the oxidation removal project. If you're looking for oxidation removal experts, call Slate Roof Cleaners today and we'll help ensure your cleaning project is both thorough and safe.