A Trusted Fence & Deck Washing Professional Serving Manhasset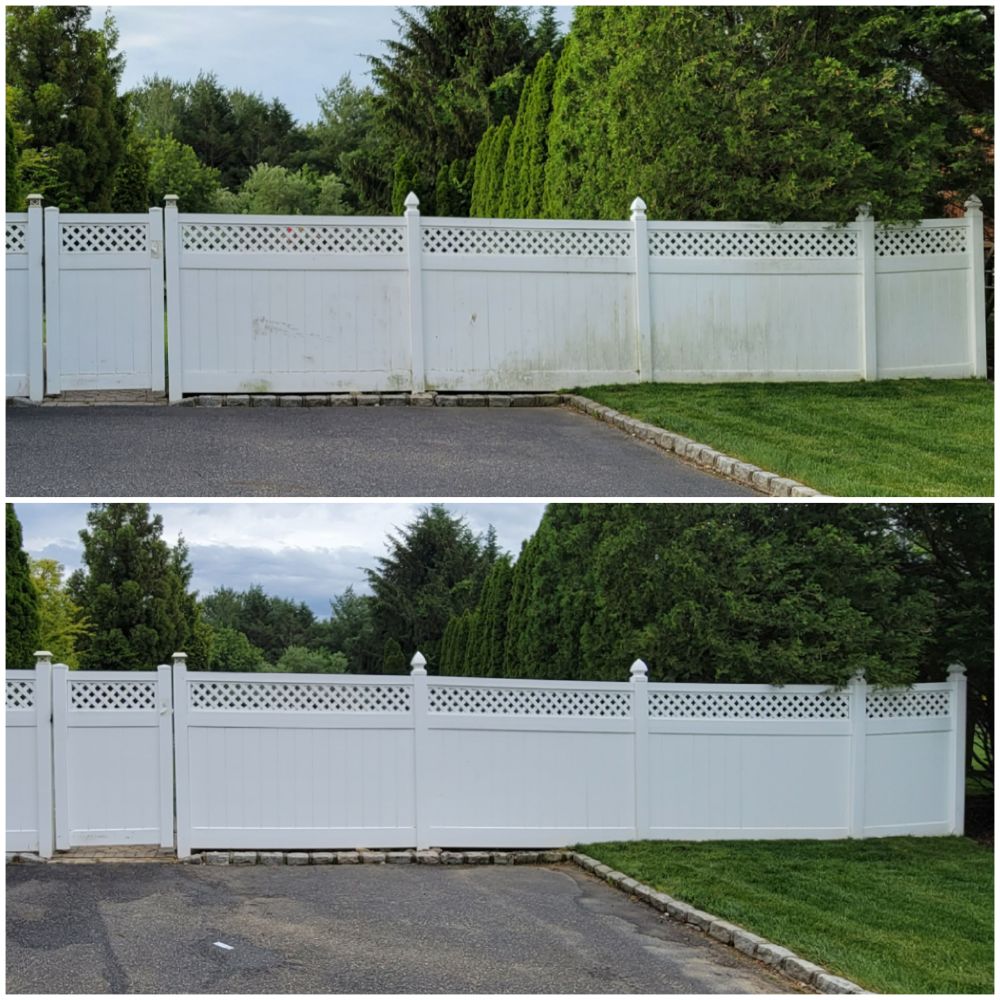 Are you looking for professional deck washing in Manhasset? The experts of pressure washing in the Manhasset area offer premier services throughout the area for your residential properties. We know that keeping your properties clean can be a big job. Trust us to ensure your deck washing is done right the first time.
Your deck is exposed to the elements year round. The best way to ensure your deck is cleaned and protected is to invest in professional pressure washing. Pressure washing utilizes biodegradable cleaners and high powered water sprays to blast away dirt, grime, and bacteria. A professional deck washing will leave your deck sanitized so you can feel confident there aren't any hidden contaminants.
Our experts work hard to keep all the surfaces on your residential property are cleaned and maintained. And we know how hard of a job it can be to keep up with all your outdoor cleaning needs. If you're looking for a deck washing, you can pair our services together and add a patio washing or paver cleaning. That way you can get a complete clean in the shortest amount of time.
To get the best deck washing in Manhasset for your home, call the pressure washing experts at Slate Roof Cleaners at 631-433-2703 and set up an appointment today.
Fence Cleaning
Pressure washing is a great way to get your fence clean, no matter what materials make up your fence. Fences are often overlooked in the home maintenance project so long as they aren't damaged. However, your fence needs just as much attention as your other outdoor surfaces. The good news is you don't have to worry! The experts at Slate Roof Cleaners will individually assess your fence to ensure you're getting the best fence cleaning options. Whether your fence is made of wood, vinyl, metal, or another material, we can help.
The best way to ensure your fence cleaning is done the right way is to make sure you're working with a professional. Some materials are more fragile than others. If you use the wrong cleaning technique, you can damage your fence, which can lead to costly repairs. That's why our experts are your best option. We're trained in professional pressure washing, which means we know the best cleaning techniques for each type of fence so you can feel confident in our fence cleaning.
To learn more about how we can help with your fence cleaning and to speak to the pressure washing experts at Slate Roof Cleaners today, call us at 631-433-2703.