Graffiti Removal To Restore Your Manhasset Property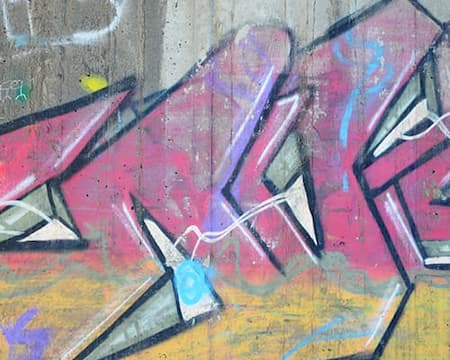 Are you looking for professional graffiti removal for your Manhasset residential properties? The experts of Manhasset pressure washing at Slate Roof Cleaners offer premier graffiti removal services for your home. We want to ensure that the graffiti doesn't damage your outdoor surfaces.
The best time to call a graffiti removal service is right when you notice something on your property. The chemicals used in graffiti can be damaging to some outdoor properties. It also gets more difficult to clean away the mess the longer the graffiti is allowed to sit. To ensure you're getting the most thorough and fastest graffiti removal for your home, you should call pressure washing professionals. Our experts will assess the graffiti and the surface to choose the best cleaners to break down the graffiti without harming your outdoor surfaces.
Pressure washing is a great option for graffiti removal because graffiti gets into all the smallest areas on your fence. The high powered water spray used in pressure washing gets into these areas so you can feel confident these chemicals are thoroughly cleaned away. If you're looking for a complete clean for your property, we also offer premier house washing. House washing is a great way to ensure your home is taken care of throughout the year. If your home was the area with graffiti on it, we can also match the clean you'll be getting on that area.
To ensure you're getting the best graffiti removal in Manhasset, call the experts at Slate Roof Cleaners today at 631-433-2703 to set up an appointment.
Spray Paint Clean-Up
Pressure washing is a great way to clean all your outdoor surfaces. The experts at Slate Roof Cleaners use biodegradable, specialized cleaners to break down spray paint on your outdoor surfaces without damaging the surface underneath.
You can get spray paint on your surfaces in multiple ways, not just through graffiti. If you accidentally got spray paint on your driveway or were unable to clean up the excess spray paint with household cleaners, our experts can help. Pressure washing is uniquely suited to stripping paint off surfaces. While spray paint stains that are older are harder to remove, it's not impossible. If you haven't had the time to get your spray paint mess cleaned up, you can call us today to set up an appointment and ensure your property is spray paint free.
To learn more about how pressure washing can help clean away spray paint stains, call the experts at Slate Roof Cleaners today and speak to our experts about setting up an appointment.