Pressure Washing Service For Your Manhasset Property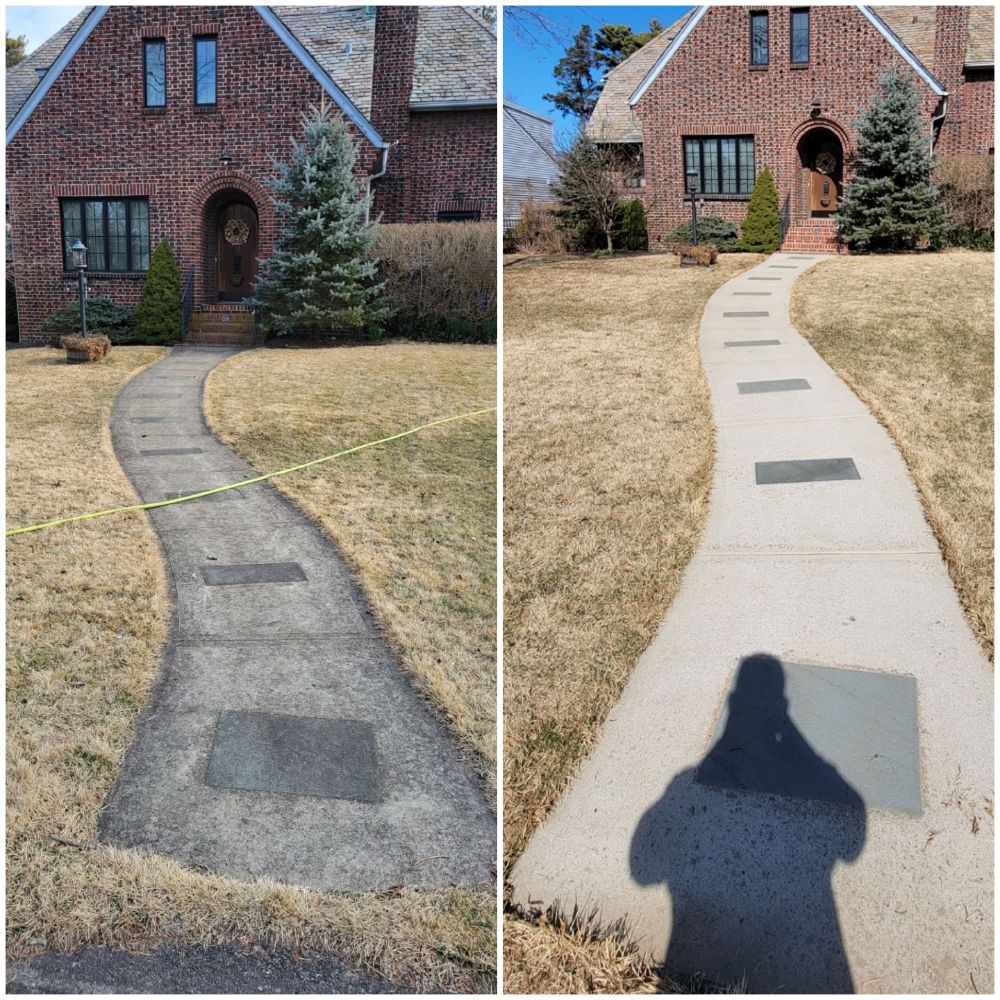 Slate Roof Cleaners is the premier pressure washing service in Manhasset and the surrounding area. Our experts know that keeping your home clean and clear can seem like a hassle. That's why we work hard to ensure you're getting the Manhasset pressure washing you need.
Pressure washing is a great way to keep all your outdoor surfaces clean and clear throughout the year. Experts recommend hiring a pressure washing service for a routine cleaning at least once a year to keep your residential property as maintained as possible.
Most importantly, pressure washing, otherwise known as power washing, is a thorough cleaning option that blasts away built up growth before it can cause damage to your surfaces. Over time, a professional pressure washing service can save you money on repairs.
Whether you're looking for a roof cleaning, a paver cleaning, or another pressure washing option for your home, our experts are here to help. We work hard to ensure you're getting the best biodegradable cleaners and most thorough pressure washing so you don't have to worry.
To learn more about how our premier pressure washing service can protect your Manhasset properties, call Slate Roof Cleaners today at 631-433-2703 and speak to our professionals.
Power Washing
Power washing, otherwise known as pressure washing, is a great cleaning option for your residential properties. The power washing process utilizes biodegradable cleaners and high powered water sprays to blast away built up dirt and grime from your stronger outdoor surfaces. Not all surfaces can hold up to the rigorous washing process of power washing. Power washing is safe for:
Concrete

Stone

Brick

Hardwood
Oftentimes, these building materials are used to create larger surfaces, such as fences, walkways, driveways, or other outdoor surfaces. Power washing experts keep these surfaces clean without wasting days of your time.
Traditional cleaning options require dedicated time that can last anywhere from days to weeks depending on how busy your schedule is. The power washing experts at Slate Roof Cleaners can get your outdoor surfaces clean in a matter of hours so you can get back to the things you love.
Perhaps the best reason to invest in professional power washing is that you save money overall. Repairs to concrete can get spendy, especially if you have larger slabs of concrete that will need to be repoured should they start to crack or break. Investing in professional power washing helps to protect your surfaces from damages and ensures you don't get stuck paying hundreds of dollars in repairs.
To learn more about how power washing can benefit your Manhasset properties, call Slate Roof Cleaners today and speak to our experts.
Recent Pressure Washing Projects