The Top 4 Pavers For Your Home Surfaces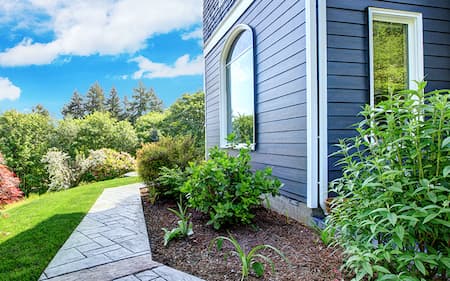 Your residential property is made up of thousands of outdoor surfaces. Whether you're looking for a new driveway or a walkway to put in your yard, pavers are a great choice. Pavers are slabs and blocks that are made up of a wide variety of materials. Choosing the best option for your home can seem impossible.
The pressure washing experts at Slate Roof Cleaners explain the top 4 pavers you can use on your home surfaces. Our experts work extensively with pavers because pressure washing is the best cleaning option for your paver cleaning project. If you already have a surface made up of pavers that you need cleaned, you can call our experts today at 631-433-2703 to set up an appointment with us.
1. Brick Pavers
Brick pavers are molded clay blocks that are baked in a kiln and set into a mortar or sand base. These pavers come in a wide variety of shapes and colors. The great thing about this option is that brick pavers give you an abundance of options when it comes to patterns and visual effects. Another great reason to choose brick is that brick pavers are made up of natural materials that can be reused, cleaned, or salvaged for other projects. If you're looking for an eco-friendly option, brick is your best bet.
The only cons for brick pavers is that they're more fragile than some other options and become more fragile over time. This option will need consistent maintenance over your surface's lifespan.
2. Concrete Pavers
Concrete pavers are the most versatile option you'll find. There are thousands of shapes and sizes you can choose from to create a unique surface for your home. You can also choose different colors, textures, and even thicknesses to customize your surfaces. The great part about concrete pavers is that they are low-cost and cheaper than some of the other options. Another reason to choose concrete is that concrete pavers are more durable than poured concrete. If one paver cracks, you can just replace that individual paver instead of having to re-pour an entire concrete slab.
The issue with concrete is that, because you can choose colors, these colors might fade over time. Concrete also has a tendency to crack in extreme changes of temperature. Because concrete is the lowest costing paver option, this surface won't have the same longevity your other pavers will have.
3. Flagstone Pavers
Flagstone is a sedimentary rock used often for patios. Flagstone pavers are uniquely shaped and fitted together like puzzle pieces. While there are a variety of colors available, you'll find grays and reds are more common than other colors. This option is great because flagstone pavers have a non-slip texture. It's also more durable than brick and will last longer than concrete. Because flagstone is a natural material, you'll always have a unique and beautiful finish for your surfaces.
Unfortunately, flagstone is thinner than brick or concrete pavers and can't be used on driveways. Another con is that flagstone has a significantly higher cost because the pavers have to be mined and transported.
4. Cobblestone Pavers
Cobblestone pavers are commonly made up of granite, though sometimes it can be made up of basalt, limestone, or sandstone. This type of paver has been used for several centuries, proving it's durability. This is also a great option because very little maintenance is needed for cobblestone pavers. They just need to be cleaned once or twice a year. Not only are these pavers durable and long-lasting, but you'll find there's a wide variety of styles and colors to choose from.
Just like flagstone, however, cobblestone pavers are expensive, costing twice or even three times the price of other pavers. Installation also requires more labor.