What You Need To Know About Your Slate Roof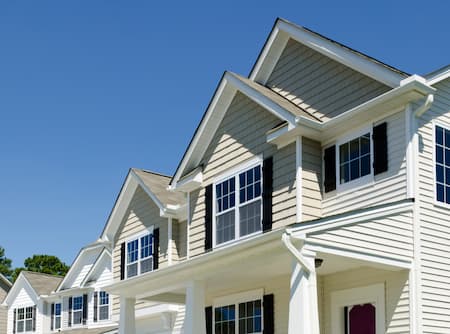 Whether you already have a slate roof on your home or you're thinking of investing, there are some things you need to know about slate roofing. Slate makes up a very strong roofing material. It is weather resistant and fire resistant.
But that's not all you should know about your slate roof. The pressure washing experts at Slate Roof Cleaners are here to tell you what you need to know about your slate roof. Our pressure washing experts work extensively with slate roofing and offer premier slate roof cleaning for your home. If you're looking for a premier pressure washing company to work with your slate roof cleaning project, call the experts at Slate Roof Cleaners at 631-433-2703 today.
Benefit Of Slate Roofing
Slate roofing makes a good roof. Hard slate is one of the strongest types of roofing available regarding weather resilience and fire resistance. Slate is a hard stone, which means it won't absorb water or warp from moisture. The best part of hard slate roofing is that it can last as long as 200 years in favorable environments. Slate tiles are 100% natural stone and have a beautiful color variation ranging over your entire roof.
There are two types of slate roofs: hard slate and soft slate. Soft slate is the less durable option for your roof. Shingles made of soft slate are less durable than hard slate and have a life expectancy of 50 to 125 years. The good news is soft slate is still highly weather resistant and fireproof.
Both hard and soft slates can be recycled after they're used on your roof. They also help to insulate the house overall, which can help lower energy costs.
Downside Of Slate Roofing
The biggest downside to having a slate roof is the cost and the installation. While this will likely be a one-time cost for your home, it's too much for some homeowners. Another thing to keep in mind is that not all roofers work with slate tiles. It can be hard to find a reputable contractor to install your slate roof.
Another downside is that slate roofing is heavy. Your roof deck will need to be reinforced to hold the weight of a slate roof. A slate roof can weigh anywhere between 800-1500 pounds. It's best to have your home surveyed before deciding on slate roofing so you know what work needs to be done to ensure your roofing is supported.
The last thing to be careful of is that, if you ever have work done on your home that requires roof access, walking on the slate tiles can do untold damage. If you break or lose a tile, it can be hard to find replacements to match. If you don't notice a damaged tile right away, water can get into your roof's structure and, consequently, your home's ceilings.
It's important to regularly maintain a slate roof so you can feel confident your slate roofing isn't damaged.
Hire A Professional
If you've chosen a slate roof or already have one, when maintenance time comes around, you need someone who knows what they're doing. The pressure washing experts at Slate Roof Cleaners offer slate roof cleaning as a separate service because we're trained to keep your slate roof safe throughout the cleaning process.