House Washing in Syosset, NY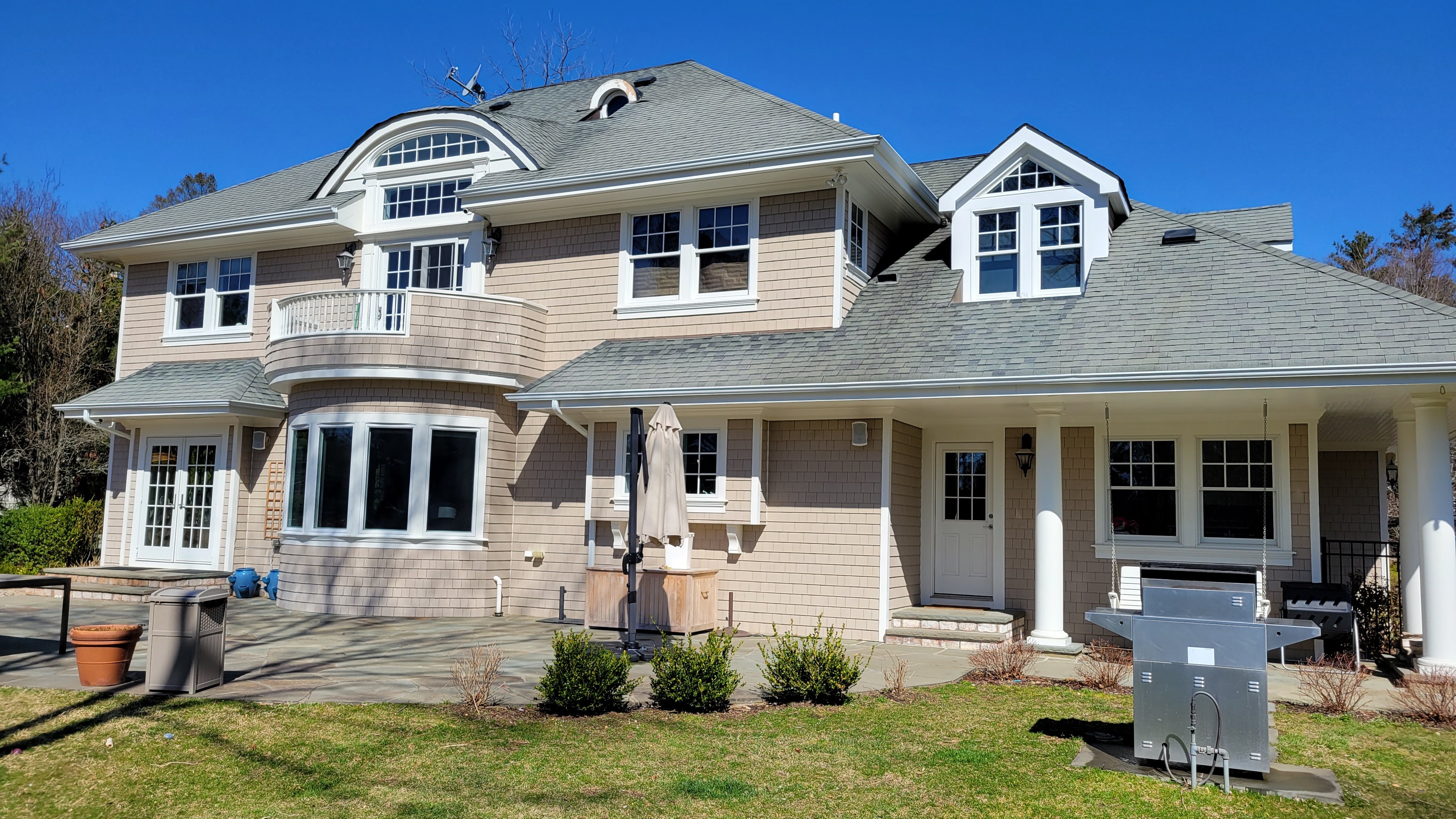 Here's a Syosset home that we were called out for our house washing service. This home was very dirty and has not been washed in a very long time. There was algae and grime on almost every surface.
This factory stained cedar siding takes a delicate touch and should only be trusted to a company that has the experience and knowledge to work with this material.
A typical house wash treats the gutters, soffits, siding, windows, doors and trim all the way around the house.
You can see in one of the photos below a test spot that shows just how dirty the white trim was.
Gallery