Power Washing in Garden City, NY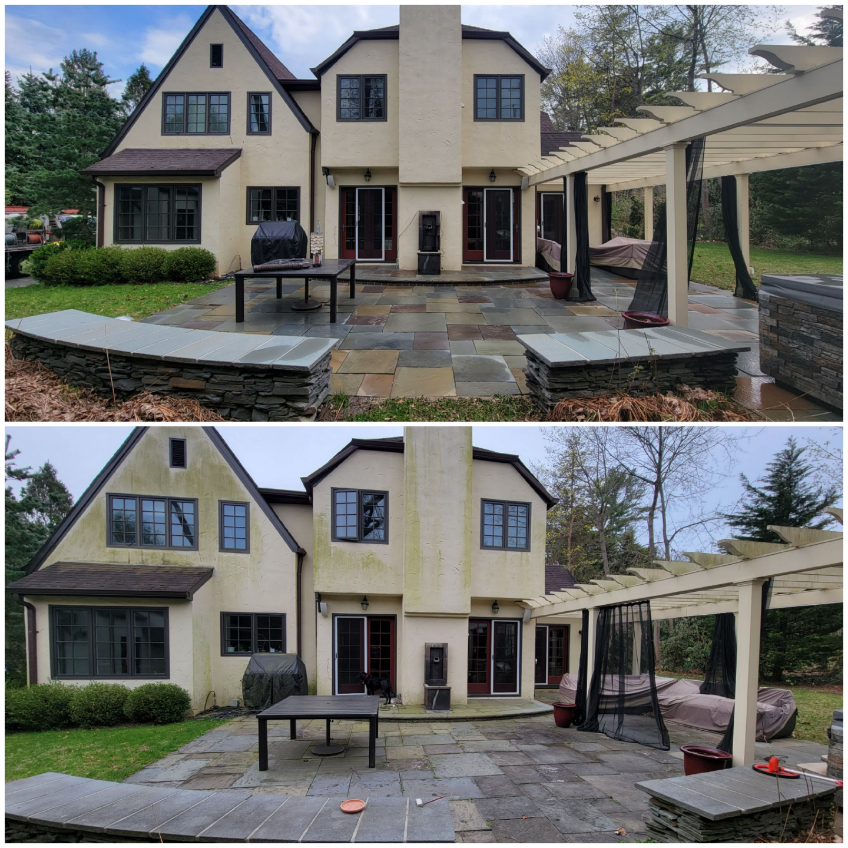 Dirty-Roof.com was hired to provide powerwashing services for this home in Garden City, NY. For this project we cleaned a bluestone paver patio, a stucco house wash and we cleaned a large pergola. These surfaces were very dirty and have not been cleaned in a long time. The patio was so soiled the homeowners stopped enjoying their beautiful yard.
The pergola and house get softwashing which is very gentle cleaning process that kills and removes any algae, moss and lichen and regular dirt, grime and cobwebs. The paver patio is a much more resilient surface and gets rinsed with pressure after our cleaning solution is applied and allowed to dwell. The solution works at loosening up the Algae, moss and dirt and makes the rinsing part much easier requiring less pressure.
The results are always amazing and most customers wish they had done this sooner.
Gallery