Power Washing in Rockville Center, NY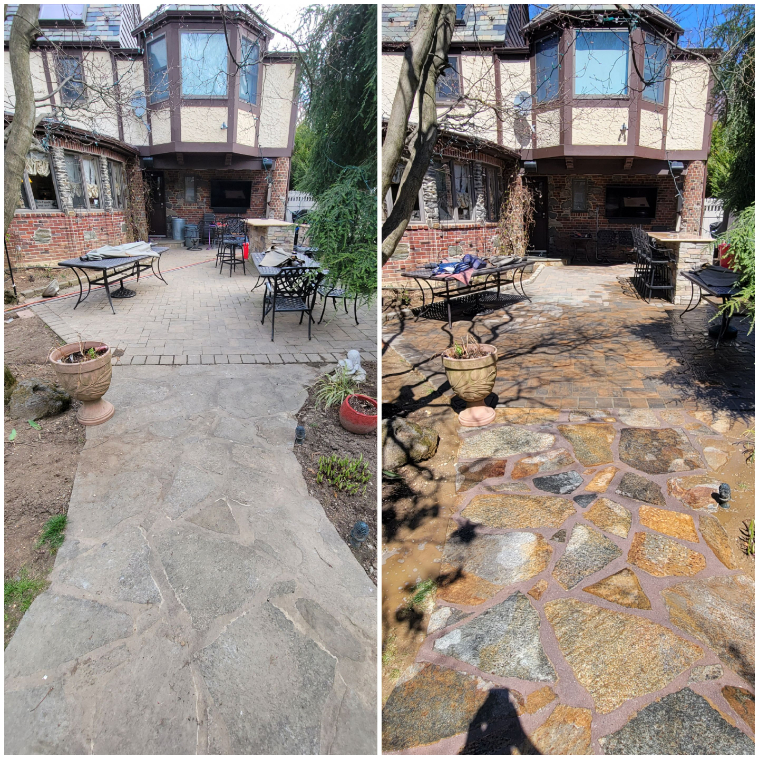 Natural Stone walkway and man made paver patio both received a good pressure washing on this home in Rockville Center.
There were 2 dogs at this home along with flower beds with overflowing dirt that caused a lot of that dirt to wind up on the patio making a mess of the patio.
We applied our cleaning solution to all surfaces and then rinsed away the dirt and debris leaving behind a beautiful surface that will look good for quite some time.
Gallery