Roof Cleaning in Amityville, NY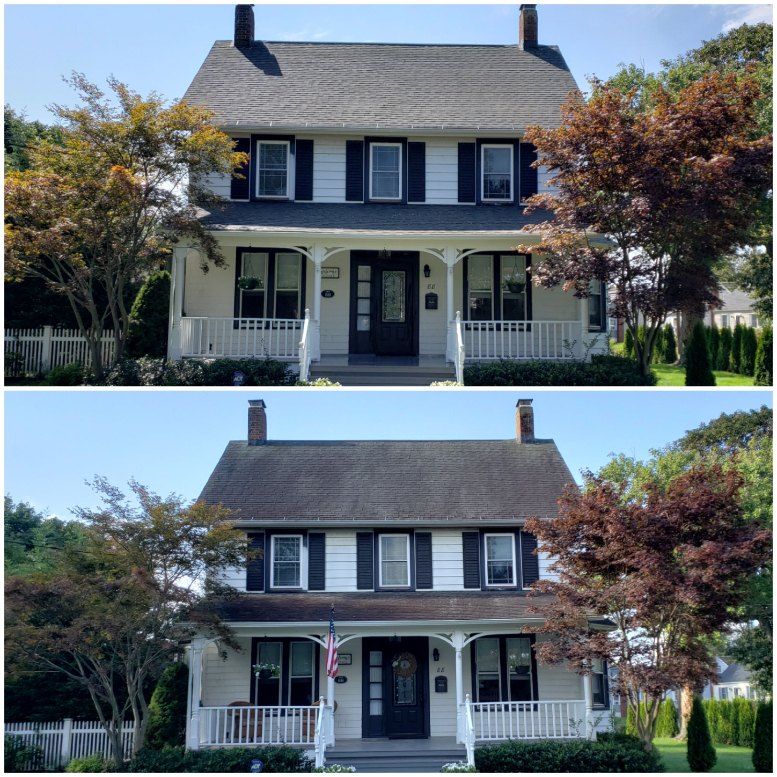 Dirty-Roof.com was contracted to clean this asphalt shingled roof on this beautiful home originally built in 1888. Although the roof wasn't nearly as old as the house it sure was in need of a cleaning.
When working on a 134 year old house you have to take "extra" great care to not disturb any of the other surfaces. Some of these surfaces are original and irreplaceable. Our soft washing process is a perfect fit for properties like this. It is safe and effective and very gentle on all surfaces.
Softwash roof cleaning is the only acceptable way to clean asphalt shingle roof.
Gallery