Roof Cleaning in Port Washington, NY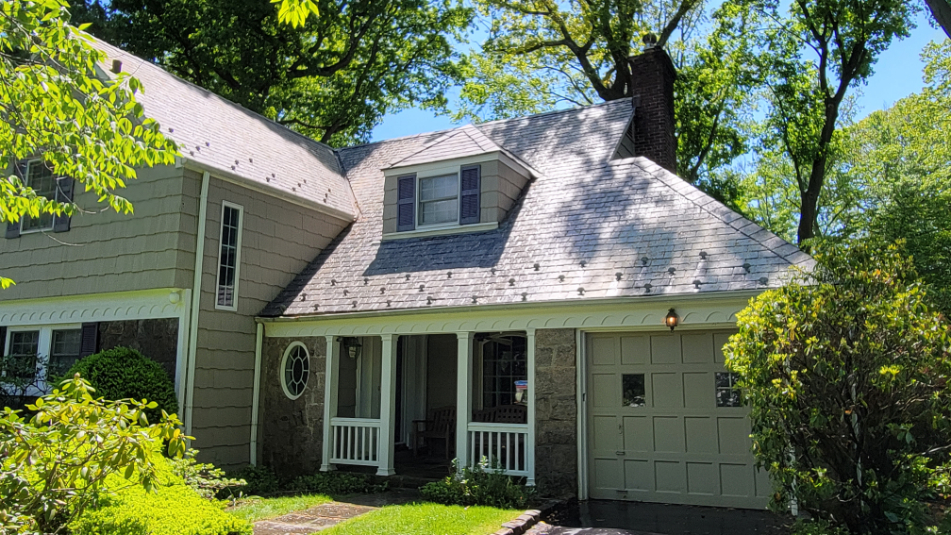 This is a roof wash that was performed by Dirty-Roof.com. Lots of over hanging trees has wrecked havoc on thos roof and house. Constantly dropping leaves, branches, animal droppings and providing the shade needed for roof moss to grow along with algae and lichen. This project was considered extreme. A roof cleaning should have been performed years ago and will likely need to be done every 5 years or so due to the surrounding environment.
Slate roof cleaning is popular in Port Washington. Many of the homes on the gold coast have slate roofs. Keeping them clean is very important to prevent any future issues from occurring.
If you need this service done for your roof feel free to contact us and we can schedule your cleaning and get your home back in shape.
Gallery