Slate Roof Cleaning in Manhasset, NY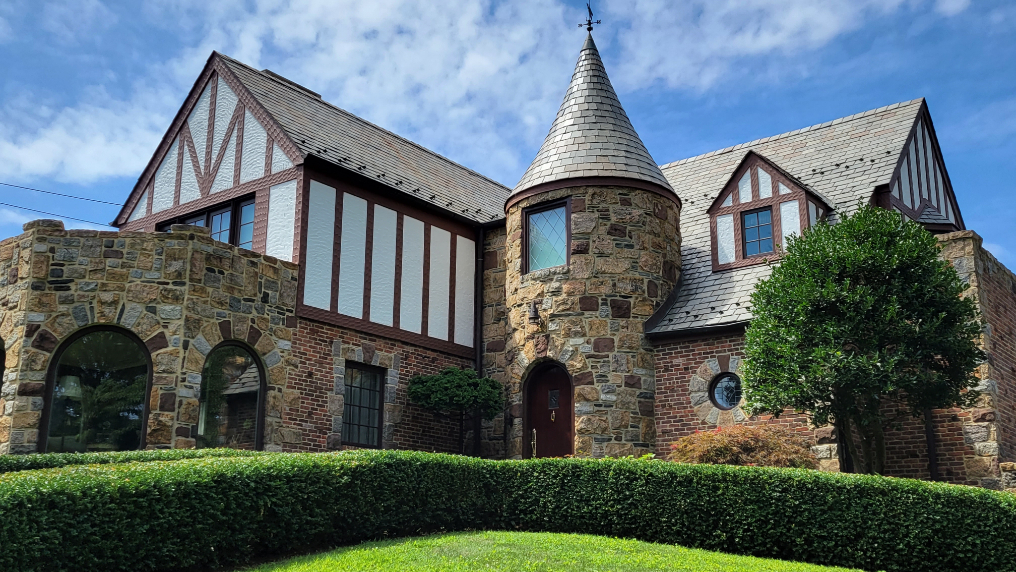 Slate roof cleaning performed at this Manhasset home to keep the roof functioning properly, preventing any issues from developing and restoring the natural beauty of a slate roof.
Slate roofs are extremely durable amd last a very long time if taken care of periodically. But they should not be walked on or pressure washed.
Slate roofs need to be softwashed by professionals with years of experience..
Dirty-Roof.com has cleaned 1000's of slate roofs on some very large and old homes. We have the experience, equipment and knowledge to get your roof cleaned correctly.
Gallery